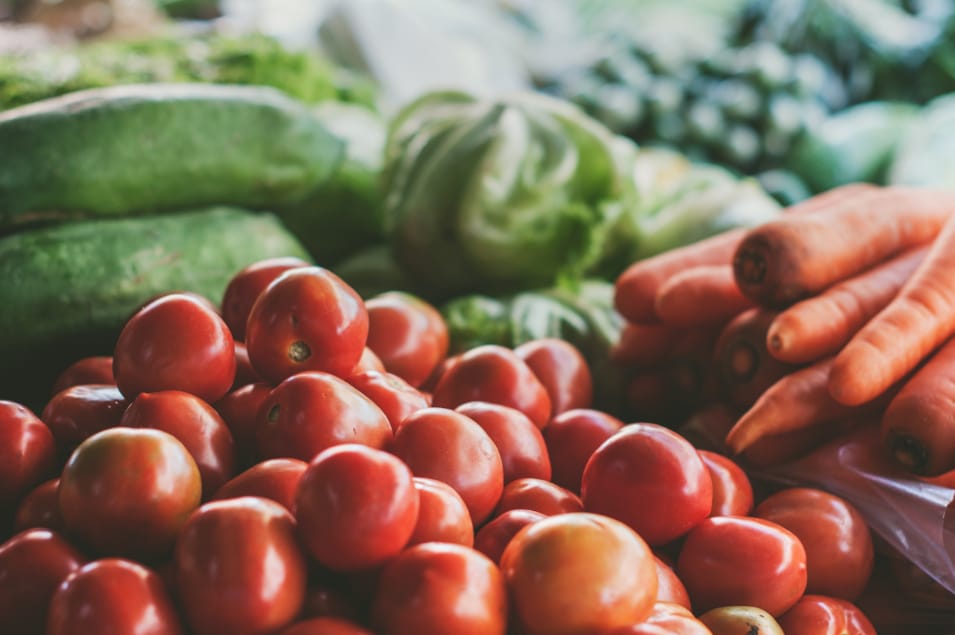 KEY FEATURES:
Ozone largely eliminates mycotoxins and pathogens in fruit and vegetable products.
Ozone does not leave residues.
Ozone saves money over a longer period of time than any other alternative.
Ozone is Generally Recognized as Safe (GRAS) for use in food processing.
lower bacterial levels
Safe for the environment
Improve water quality  and reduce water usage
OZONE FOR FRUIT & VEGETABLE DISINFECTION
During harvesting, transportation, and storage, microorganisms and pathogens can contaminate fruits and vegetables. This contamination generates important economic losses and shortens the useful life. In addition, contamination with pathogens such as Escherichia coli or Listeria can generate serious health problems. For these reasons, fruits must be disinfected, the traditional methods often involve rinsing with antimicrobial chlorine solutions. Chloride solutions leave carcinogenic residues, are expensive, and are harmful to the environment. Ozone for Fruit & Vegetable Disinfection is a great alternative.
People often ask if ozone will work in their application. The answer is very simple. Most people are aware that Ozone is the most powerful and fastest oxidant accessible commercially. This means that wherever a customer uses chlorine, hydrogen peroxide, or bromide, It can be replaced with ozone. In essence, Ozone treatment is an efficient, cost-effective, and ecologically friendly technique that does not leave a residue.
Washing fruit with ozonated water would be the most effective way of disinfecting and preventing cross-contamination. It is also an effective way to remove pesticides. The efficacy and usefulness of ozone for Fruit & Vegetable Disinfection to extend the shelf-life of fruit and vegetables have been proved.
A simple system incorporating Absolute Ozone® generators, allows for easy production of ozonized water for washing the product will overall reduce your water consumption, improve mold, and bacteriological kill and minimize product loss and the best part . . . increases shelf life.
FACT ABOUT OZONE FOR FRUIT & VEGETABLE DISINFECTION
It is very important to know that the incorrect implementation of ozone technology is wasteful and ineffective at the same time.
Ozone is not a cleaning agent, It is important to remove all dirt from the product's surfaces before ozone disinfection. Unremoved dirt will react with ozone, leaving almost no ozone for food/produce disinfection.
Spraying should be done at the lowest pressures possible or replaced by dipping in ozonated water for a high-pressure sprayer system.
Unfortunately, most of the air-cooled ozone generators today produce ozone at 3%wt. or lower does not allow them to dissolve more than 20-30% of ozone from the total produced in water. That introduces about 70% waste of money (a small ozone system that produces low ozone concentration could cost over USD 10,000 more than an effective one) and create a very ineffective ozone water treatment system. To avoid this problem, please insist that an ozone generator manufacturer guarantees his ozone generator's performance and concentration.
Absolute Ozone® will be happy to assist you with any of your questions. Contact us now.