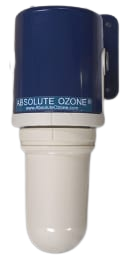 RESIDENTIAL 12 SECOND OZONE GENERATOR
Bacterial outbreaks and redundant use of pesticides contaminate the food that is otherwise safe to eat. Conventional rinsing with tap water in your home will not kill bacteria either.
Installing the Absolute Ozone® 12 Second Ozone Generator at your tap water connection will kill bacteria, absorb pesticides and eliminate odors, keeping food fresh and ensuring the safety of your home, restaurant or business.