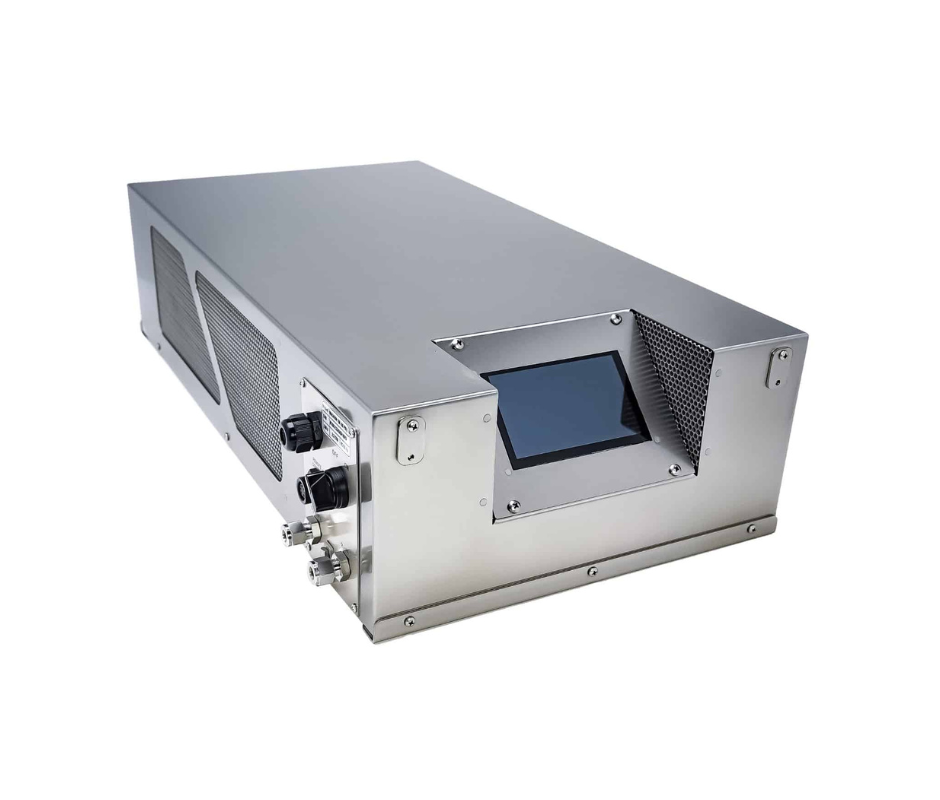 KEY FEATURES:
High Ozone Concentration
Highest Ozone Dissolved Efficiency
iOzone Intelligent Control/Diagnostic System
Service & Maintenance Free
5 Years Warranty
MAGNUM 200 | AIR COOLED OZONE GENERATOR
Absolute Ozone® Generators are a quantum leap in Ozone technology. Due to specific elegant design, utilizing Microfluidic platform technology, and excellent durability, all air-Cooled Absolute Ozone® generators reliably provide ultra-pure, highly concentrated ozone for a wide variety of special applications. The performance is unequaled in the industry, with the capability of reliably producing high concentration ozone up to 14% by weight.