Share This Story, Choose Your Platform!
Ozone versus Chlorine for Water Disinfection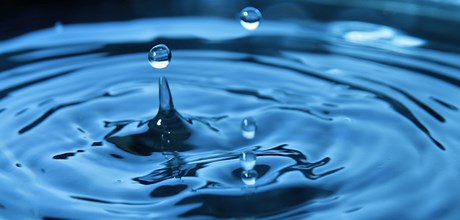 Ozone for water disinfection and chlorine have very similar disinfectant properties. However, Ozone systems are still uncommon in much of the world. On the other hand, chlorine continues to be used disinfectant in every region of the world. As ozone is more reliable, easier to use, and safer to operate, it has gained popularity in many disinfection applications. High oxidation potential, very effective disinfection ability, quicker processing time compared to other traditional disinfection techniques, and no harmful by-products are some of the main advantages of ozonization.
Ozone for water disinfection
Chlorine can neutralize most bacteria in water (Cryptosporidium is one exception). The chlorination process can take a long time. Further, chlorination generates trihalomethanes (THMs), which are disinfection by-products known to be carcinogenic. In contrast, ozonization is more effective at neutralizing bacteria and viruses, and it works within seconds (Ozonation is 3,000 times faster than chlorination in disinfecting water) Additionally, ozonation can eliminate that pesky cryptosporidium pathogen mentioned above. Finally, Ozonisation does not leave by-products as it decomposes into oxygen.
DISINFECTION BY-PRODUCT
By-products of disinfection (DBPs) are chemicals that can be formed when chlorine reacts with organic matter. The two most common DBPs present in chlorinated drinking water are trihalomethanes (THMs) and Haloacetic acids (HAAs). There has been evidence linking DBPs to cancer in several studies. The International Agency for Research on Cancer (IARC) has classified the main DBPs as possible human carcinogens. Experts believe that exposure to DBPs over time can cause health concerns. Recent studies have linked the accumulation of chlorine compounds in breast tissue to breast cancer. Researchers in Hartford, Connecticut, found that women with breast cancer have 50 to 60% higher amounts of chlorination by-products than women without breast cancer.
OZONE FOR DRINKING WATER DISINFECTION
The oxidant and disinfectant properties of ozone make it ideal for water treatment. Ozone disintegrates bacterial cell walls, chlorine does not do this. Also, Due to its rapid decay rate, ozone revert to oxygen. It must also be generated on-site, so there is no need for chemical storage.  Ozone work over a wide pH range without forming DBPs. Contrary to ClO2, Ozone reacts with natural organic matter (NOM). Among all oxidizing biocides, ozone is the most effective chemical disinfectant against Cryptosporidium. Both Ozone and ClO2 are highly effective at removing bacteria and viruses; however, Ozone has much lower CT values than ClO2. Both are very effective at controlling the growth of biofilm. In addition, the oxidizing properties of ozone can also reduce the concentration of iron, manganese, and sulfur and reduce or eliminate taste and odor problems.
OZONE ADVANTAGE
Ozone is more effective than chlorine in destroying viruses and bacteria.
The ozonation process utilizes a short contact time (approximately 10 to 30 minutes).
As ozone decomposes rapidly, there are no harmful residuals
After ozonation, there is no regrowth of microorganisms, except for those protected by the particulates in the wastewater stream.
Ozonation elevates the dissolved oxygen (DO) concentration of the effluent.
Share This Story, Choose Your Platform!