Share This Story, Choose Your Platform!
Ozone Production, Concentration, and Solubility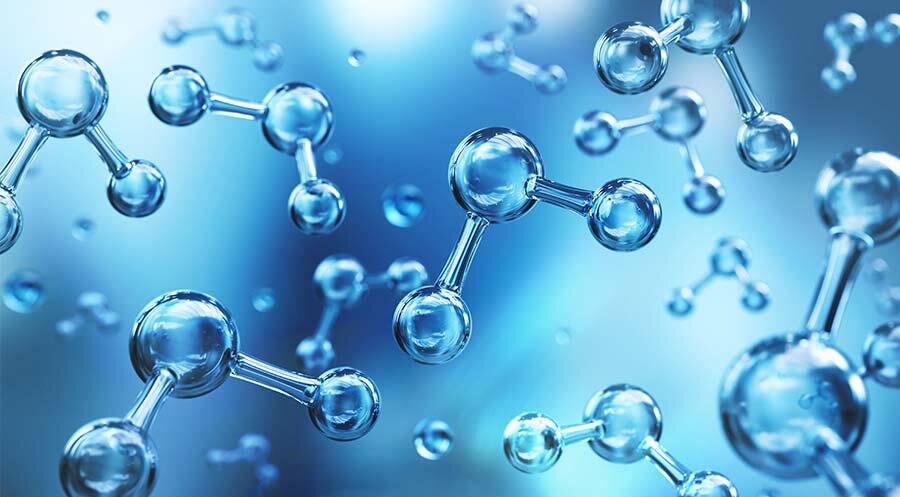 Ozone generator performance is commonly referred to in concentration (% wt or g/m³) and ozone production (g/hr). Both measurements are critical. But what do they mean? How are ozone production, concentration, and Solubility related?
Ozone production refers to the mass of ozone produced over time, measured in grams per hour. It is closely related to the flow of oxygen/air at the generator inlet. Ozone Concentration is the ratio of total feed gas to ozone production, measured in g/m³ or % by weight. For example, a 30 g/h ozone generator that produces ozone at 3wt% will require 12.5 SLPM. A generator producing 30 g/h at 10wt% will need only 4.0 SLPM of oxygen. Solubility measures how much solute can be dissolved into a solvent to make a solution. An important fact is that not all ozone is soluble in water. Henry's Law dictates (simplified) that the higher the ozone concentration, the more ozone you can dissolve in water. The ozone concentration is essential to dissolving ozone in water, but no one wants to discuss it.
We have seen the following dependency:
| | |
| --- | --- |
| O3 Concentration %wt | Percentage of O3 dissolved in water |
| 1% wt | 10% |
| 3% wt | 20-30% |
| 5-7% wt | 50-70% |
| 8-10% wt | 80-90 |
| 10-14% wt | 95% |
| 14-22% wt | 97% |
WHY OZONE PRODUCTION, CONCENTRATION, AND SOLUBILITY ARE IMPORTANT?
A while ago, I received a call from Bob, an engineer responsible for water treatment and disinfection at a large industrial plant. After buying two 60 g/h ozone generators for USD15,000. After the ozone system run for over an hour, only 18 grams of the 120 grams of ozone he produced were dissolved in water. The amount of ozone produced was considerable, but the concentration was extremely low. As we mention, the ozone concentration is essential to dissolving ozone in water.
Following my advice, we replaced his two 60 g/h low-concentration ozone generators with one high concentration 30 g/h Absolute Ozone generator, which effectively illustrated the issue.
His new system had successfully dissolved 24 g of ozone into the water (4 times more ozone) for a quarter of the price.
ANOTHER CUSTOMER'S NIGHTMARE.
Some years ago we learned about a customer who had to install an air-fed ozone generator for his 100m3 swimming pool. It was purchased from one of North America's largest manufacturers of ozone generators. The manufacturer claimed that his equipment produced enough ozone to disinfect the swimming pool.
His ozone generator was rated at 16 g/h. However, the ozone produced from that generator was only 1% weight. At that concentration only is possible to dissolve 1.6 g of ozone in water (16 g x 10% = 1.6 g), creating a very low concentration of 0.004 ppm (a concentration of 0.03-0.05 ppm is recommended for chemical-free pools, ten times more).
So, We suggest installing our Atlas30 generator that produces 30 g/h at a 9%Wt concentration will be enough to have a happy customer with a crystal-clear, chemical-free swimming pool.
Share This Story, Choose Your Platform!