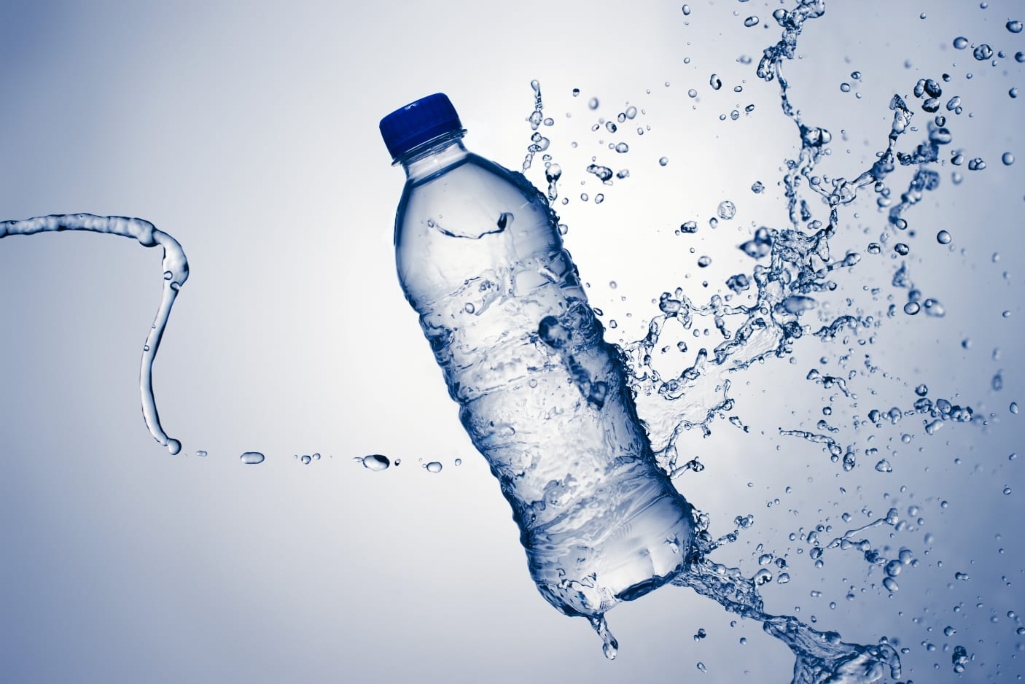 KEY FEATURES:
Ozone kills bacteria instantaneously and is more effective than any other oxidant available!
Because ozone is not commonly linked with by-products and naturally reverts to oxygen after usage, it has no taste or odor.
Ozone is generated on-site; therefore, no dangerous storage or handling is required.
Ozone allows for lower operating costs, maintenance costs, and chemical costs.
OZONE FOR BOTTLED WATER SYSTEMS
For more than 50 years, ozone has been used as part of the water bottling process. In fact, ozone for bottled water systems was crucial in the development of the industry. For example, well-known were the problems at the beginning of the industry mainly related to the growth of microorganisms.
OZONE FOR BOTTLED WATER SYSTEMS?
Nowadays, the main critical points in the bottling industry are the containers and the packaging line because this is where the different microorganisms can contaminate the final product. For example, microorganisms and fungi present in the containers or packaging line, along with residues from hygiene products, cause chemical contamination and biological contamination in the plants.
The chlorination process generates THMs by-products. There is no doubt that the concern over Trihalomethanes (THM) has increased in recent years. In fact, THMs have been classified as a possible human carcinogen in Canada's Drinking Water Guide allowing a maximum concentration of 100 parts per million (g/L).
Ozone is very a versatile product for the industry. For example, can disinfect the water, the bottling equipment, the bottle, and the bottle cap. In addition, Ozone can eliminate bacterial contamination during production and handling and promote sterile storage. Further, it oxidizes any trace of odor and improves the taste. Additionally, ozone treatment will oxidize and remove THMs and reduce residual levels in the final product water. It also eliminates the need for high-temperature water rinses.
WHY ABSOLUTE OZONE® FOR BOTTLED WATER SYSTEMS?
We are one of the few manufacturers in the industry that guarantees the performance of our ozone generator. In addition, we eliminate any possibility of performance overstatement which is sadly becoming more and more common in the ozone industry. Above all, we design to guarantee greater productivity, our equipment requires practically no maintenance or spare parts.
Our goal is to provide an efficient and 100% reliable ozone generation system for your bottled water application and to provide customer service and support unmatched by our competitors.
With Absolute Ozone® systems, you will reduce the use of chemical products and lower costs, generating a successful return on investment for your company.
Ozone technology and the unique design of the treatment system have excelled in beverage applications. As a result, several major brands trust Absolute Ozone® generators to provide pure ozone for bottling applications as they seek efficiency and reliability.
OUR KNOWLEDGEABLE AND HIGHLY EXPERIENCED ENGINEERING TEAM WILL HELP YOU WITH:
Selecting the Right Size Absolute Ozone® Ozone Generator for Your Ozone Bottling Application
Supply the oxygen concentrator or help choose the correct oxygen supply by ensuring you have the correct air preparation/feed gas.
Supply all necessary accessories such as online monitoring and control equipment.
Help with a complete initial design, installation guidance, and process details with maximum profitability.
Provide full technical support from expert application engineers every step of the way, before installation and throughout the years.
Contact us now, our staff will help you explore all the possibilities that ozone can offer your project.