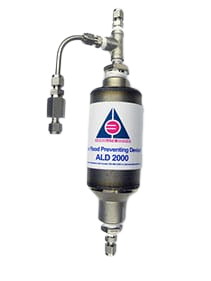 ALD2000 FLOOD PREVENTION DEVICE
To prevent serious damage to the ozone generator and to protect your investment, do not install an ozone generator without an ALD 2000 flood preventing the device if water is present in your application.
Note: Non-return valves (check valves) do not provide 100% protection to the ozone generator and could fail within a short period of time causing extensive damage. ALD 2000 has to be regularly checked and serviced.