Share This Story, Choose Your Platform!
Unlocking the Benefits of Ozone Generators for Water Treatment
Are you in search of an eco-friendly, efficient, and versatile water treatment solution? Look no further than Absolute Ozone® – Ozone generators. Ozone generators offer not only a range of benefits but also come in various sizes to suit your specific needs. In this blog post, we will delve into the world of ozone generators and their applications in water treatment.
Key Takeaways
Ozone generators are essential tools for water treatment, providing a high-efficiency and eco-friendly solution with diverse applications.
Ozone oxidation is an effective process to decompose contaminants and produce clean drinking water.

Understanding Ozone Generators for Water Treatment
Ozone generators play a crucial role in water treatment by producing ozone—a highly reactive gas composed of three oxygen atoms. This gas is a veritable powerhouse in the water treatment process. Ozone serves to oxidize and neutralize contaminants, making water treatment highly effective.
But let's delve a bit deeper into the wonders of this process. One of the key advantages of ozone generators is their ability to produce high concentrations of ozone. This is particularly beneficial to dissolve ozone in water. You see, the higher the concentration of ozone, the more efficient the mass transfer process becomes. This means that a larger amount of ozone can be dissolved into the water in a shorter amount of time, leading to more effective and efficient water treatment.
Moreover, high concentrations of ozone enhance the oxidation process. This is because the more ozone molecules there are, the more opportunities there are for them to interact with and neutralize contaminants. This results in a higher rate of contaminant decomposition, which is a significant advantage when dealing with large volumes of water or particularly stubborn contaminants.
In conclusion, the ability of ozone generators to produce high concentrations of ozone is a major advantage in water treatment, particularly when it comes to mass transfer efficiency and improved oxidation processes. So, when you're considering water treatment options, don't forget to factor in the benefits of high-concentration ozone!
Industrial Ozone Generators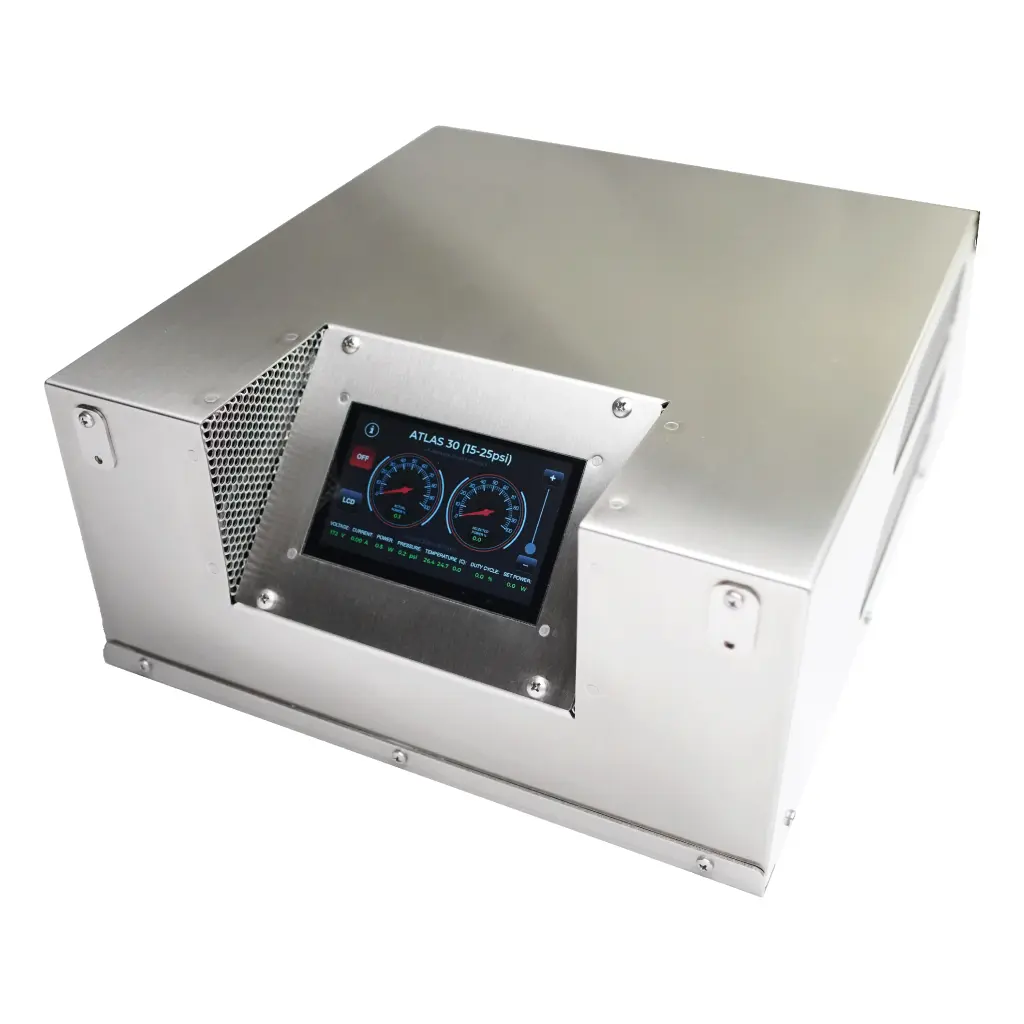 Industrial ozone generators create ozone by applying an electrical charge to oxygen molecules. The resulting ozone is then introduced into water for treatment and disinfection. These generators vary in efficiency, but the most energy-efficient systems produce ozone from oxygen at concentrations ranging from 5-14% by weight.
When it comes to efficiency, oxygen-fed and air-cooled ozone generators excel. Here are some advantages of oxygen-fed, air-cooled ozone generators:
They can produce a significantly higher concentration of ozone when enriched oxygen is used as the feed gas, making them ideal for applications where ozone is dissolved in water.
Air-cooled generators are suitable for continuous operation, making them ideal for industrial and large-scale water treatment applications.
Air-cooled ozone generators are cost-effective compared to water-cooled systems, which are more expensive to install and maintain.
Oxygen-fed ozone generators are well-suited for applications requiring high ozone purity due to the purity of the oxygen-feed gas.
The Science Behind Ozone Water Treatment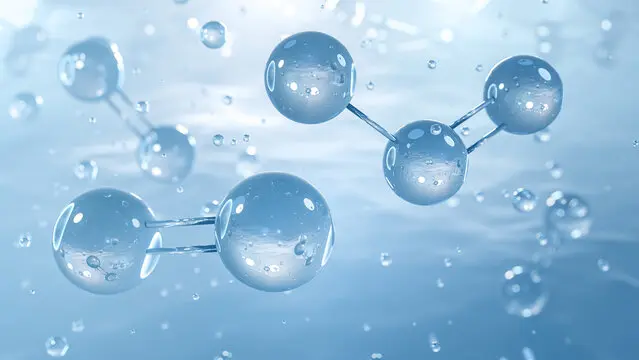 The science behind ozone water treatment revolves around oxidation processes, molecular reactions, and how ozone interacts with contaminants for water purification. Ozone is a powerful disinfectant that neutralizes biological matter, such as bacteria, viruses, and parasites, making it an excellent choice for water treatment. Ozone's benefits include high efficiency in removing contaminants, strong disinfectant properties, versatility in treating various waterborne pathogens, and its environmentally friendly nature.
Advantages of Ozone Generators in Water Treatment
Ozone generators offer numerous benefits in water treatment, such as efficiency, eco-friendliness, and adaptability. These advantages make them popular for improving water quality and protecting against contaminants.
Efficiency: They are highly efficient in purifying and disinfecting water, making them ideal for large-scale industrial applications.
Eco-friendliness: Ozone generators are environmentally friendly, as they produce ozone—a gas that naturally reverts to oxygen, leaving no harmful residues behind.
Adaptability: They are versatile and can be adapted to various water treatment needs, making them suitable for multiple applications.
These advantages make them a popular choice for improving water quality and protecting against contaminants.
Potential Drawbacks of Ozone Generators
While ozone generators have many advantages, there are potential drawbacks, including cost, transportation challenges, and potential hazards.
Ozone generators can be expensive, with high upfront and operational costs. The initial investment in ozone generators may be higher, but the ongoing costs for maintenance and operation are cost-effective.
Despite the need for investment in ozone water treatment, the cost calculations reveal a surprisingly low expense. When using Absolute Ozone® Generators, with a concentration of 0.5 ppm of ozone dissolved in water in a 40m3/h industrial setting, the cost per 1 m³ of treated water amounts to approximately 0.33 cents/m³. This cost, backed by 20 years of maintenance-free operation and durable equipment, underscores the affordability and efficiency of ozone water disinfection. These calculations are based on verifiable facts and offer a compelling solution for water purification needs.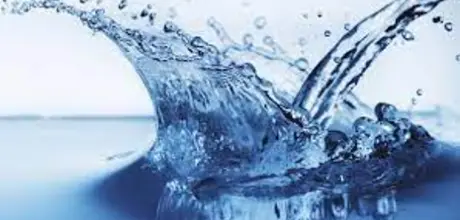 Comparing Ozone Generators to Other Water Treatment Methods
El ozono se destaca como un método de tratamiento de agua altamente eficaz, ya que ofrece una desinfección superior sin generar subproductos dañinos, además de su capacidad para oxidizar una amplia gama de contaminantes. Aunque carece de protección residual, su capacidad para eliminar patógenos y una variedad de contaminantes lo convierte en una opción atractiva. Combinado con otros métodos, como la filtración, la radiación UV o la ósmosis inversa, el ozono garantiza un tratamiento integral y adaptado a diversas fuentes de agua y necesidades de calidad, lo que lo posiciona como una elección líder en el tratamiento del agua.
Summary
In conclusion, ozone generators present a highly efficient, eco-friendly, and versatile solution for water treatment. Their strong oxidizing properties effectively eliminate contaminants and improve water quality in industrial settings. While there are potential drawbacks, their numerous advantages have made them popular for water treatment applications worldwide. Understanding the science behind ozone water treatment and comparing ozone generators to alternative methods allows individuals and industries to make informed decisions for cleaner and safer water.
Frequently Asked Questions:
Share This Story, Choose Your Platform!