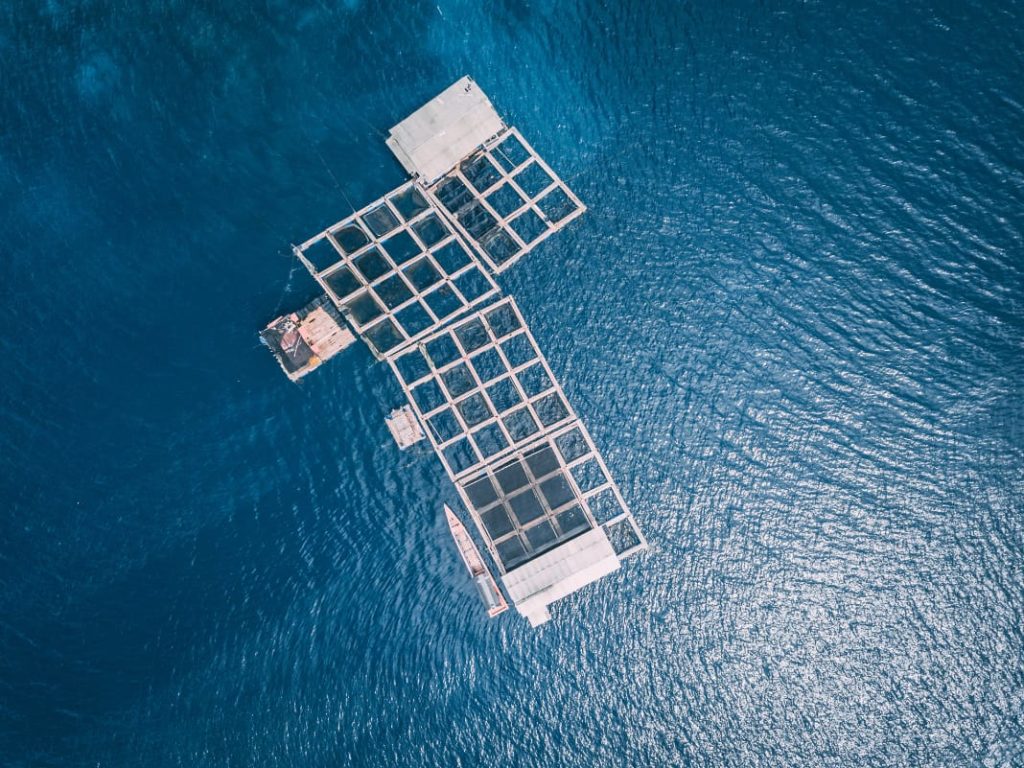 KEY FEATURES:
Ozone virtually eliminated fish mortality and disease saving thousands of dollars for fish farms,
Increased fish weight gain in the same period of time (about 40% in our client experience) increasing fish farm profits
Ozone completely eliminated Tilapia's swampy taste to the level that when the fish was served in gourmet restaurants the customers did not know what fish they are eating
OZONE FOR FISH FARMING & AQUACULTURE
We typically see very satisfied fish farm owners after the implementation of the Ozone for Fish Farming & Aquaculture system. Indeed, they come back to us and ask us to supply more ozone systems for their other ponds.
They do it not simply because ozone implementation in their fish farm generated a lot of extra income, but because their customers are happy with the quality, size, taste, and price of the fish they are supplying.
OZONE FOR FISH FARMING & AQUACULTURE CAN BE USED FOR THE FOLLOWING PURPOSES:
REMOVAL OF FINE AND COLLOIDAL SOLIDS
Fine and colloidal solids consist of particles 1-30 microns and 0.001-1 microns, respectively. The small size of the particles enables the solids to remain in suspension and avoid most mechanical separation methods. In addition, the accumulation of fine and colloidal solids can impair bio-filter nitrification efficiencies and stress fish stocks. By causing the solids to clump together, ozone facilitates their removal by foam-fractionation, filtration, and sedimentation.
REMOVAL OF DISSOLVED ORGANIC COMPOUNDS
Dissolved organic compounds (DOC's) gives the water a characteristic tea-colored stain. Furthermore, DOC is non-biodegradable and accumulates based on feed input, water exchange rate, and solids removal rate.
A high level of DOC can stress fish and reduce the nitrification efficiency of a biofilter. As a result of oxidation, dissolved organic matter is converted into products that are more readily nitrified.
REMOVAL OF NITRITE
Nitrite can accumulate as production intensifies and organic loadings on the bio-filter increase. Bacteria that process ammonia into nitrite operate more efficiently under high organic loadings than bacteria that process nitrite to nitrate. High levels of nitrite can be toxic to fish. Data available indicate that nitrite levels as low as 2.8 parts per million (ppm) can reduce the growth of fingerlings by 5%. By oxidizing nitrite directly to nitrate and reducing organic loading, ozone improves bio-filtration and nitrification.
DISINFECTION
Facilities need to reduce pathogen loads introduced via the source water, effluent waters must also be disinfected before being released into the environment. Ozone can effectively inactivate a wide range of bacterial, viral, fungal, and protozoan fish pathogens. The effectiveness of ozone treatment depends on ozone concentration, length of ozone exposure (contact time), pathogen loads, and levels of organic matter. Virtually eliminated fish mortality and disease saving thousands of dollars for fish farms. Increased fish weight gain in the same time (about 40% in our client experience) increasing fish farm profits. Also, eliminated the bad taste in fish. For example, there is a stigma attached to the Tilapia taste, the fish farm that uses ozone, renamed Tilapia into Northern Perch to be fair to the taste improvement and marketing it very successfully.
CALL US NOW
Using the correct type and size of ozone generators in fish farming not only pays for the ozone systems in no time but increases the profitability by a great deal.
Absolute Ozone ® knowledgeable staff is ready to assist with your ozone questions, ozone generator sizing, ozone system design, implementation, commissioning, and use. We offer unlimited free technical assistance to all of our customers to assure the success of their projects.
Please click here to contact us, we will be more than happy to assist you.